Product Description
PC400-7 Excavator Bucket Bushing 208-70-72170

We specializing in wholesale of excavators, loaders, graders, pavers, road rollers, articulated truck accessories, adhering to the principle of customer first, has been committed to providing customers with high-quality, low-cost original accessories to satisfy customers Needs. All spare parts apply for Hydraulic Controlled Bulldozer,Hydraulic Crawler Excavators ,Road Machinery, crane trucks all with excellent quality .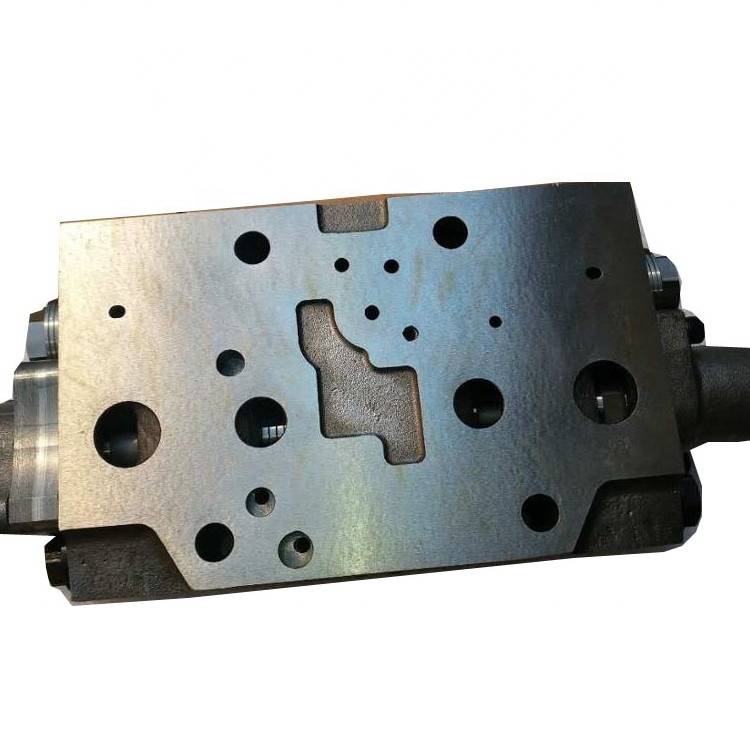 Supply spare parts for bulldozers SHANTUI HBXG YISHAN Caterpillar SEM Komatsu Liugong Pengpu Zoomlion Sinomach
Shantui SD13, SD16, SD22, SD32, SD42 TY130, TY160, TY220, TY320 bulldozer track rollers, carrier roller, idlers, bit end, various covers, final drive parts, ripper parts, blade
Komatsu PC60.PC130.PC200/220 PC300.PC360.PC400. Pins, bushings, cylinder, piston rods, track rollers, idlers, tensioning devices, buckets and accessories, hoses and Tube and Other accessories.
engine: Cummins, Shangchai, Weichai engine parts.
Supply spare parts for Excavators Caterpillar Komatsu Sany Doosan Kobelco Hitachi XCMG Volvo LIUGONG SDLG HYUNDAI FOTON LOVOL XGMA LONKING SHANTUI JCM
Excavator accessories
1. Wearing parts: filter element, belt, fan, all kinds of glass, high-grade engine oil, gear oil, paint, hydraulic oil.
2. Hydraulic parts: main pump, main Control Valve, travel motor, travel reducer, assembly and accessories.
3. Engine parts: intake and exhaust valves, cylinder block, cylinder head, repair kit, turbocharger, fuel injector
4.electrical equipment: computer boards, work lights, instrument panels, key switches, starters, generators, compressors, coils, relays.
5. Structural parts: bucket, shaft, pin, sleeve, bucket teeth, cutting edge , big and small arms.
6. Chassis parts: rollers, idler, carrier roller, sprockets, track link, track shoes, pins, sleeves, tensioning cylinders (assemblies and parts).


All the dozer parts,wheel loader parts,Engine Spare Parts, with excellent quality .
We are now one of the largest and best Wheel Loader Parts exporters in China. We can supply all kinds of high quality original and custom spare parts for wheel loaders, excavators, rollers, graders and other products.

Shandong Vio Machinery co.,ltd.
Shandong VIO Machinery Co., Ltd. is a leading exporter and manufacturer of construction machinery and components in China with offices in Shanghai, Beijing, Manzhouli, Xuzhou, Jinan, Jining. We have an international machinery sales department and a spare parts department.
For Machinery : We continuously push China's top construction machinery enterprises and their products to the international market. Such as XCMG LIUGONG SANY SHANTUI ZOOMLION SDLG FOTON LOVOL HELI . We also have our own factory, our own brand (VIO) , technology used is the world's industry leading technology, but the price is very low and very competitive, of course the quality is reliable. We provide project solutions and service support for road construction, mining, ports, road maintenance, quarrying and concrete, agriculture, bridges, airport and more.
For Spare Parts: We have parts system from construction machinery plants, and we have business relationships with more than 1000 OEM factories and distributors, we can provide accurate parts and competitive prices. We have our own factory to produce undercarriage parts (brand VIO) and wearing parts for bulldozers, excavators and loaders.
We look forward to long-term business cooperation with you!
Shandong VIO Machinery является ведущим китайским экспортером и производителем строительной техники и запасных частей. У нас есть офисы в Шанхае, Пекине,Маньчжурии, Сюйчжоу, Цзинане, Цзинене. У нас есть международный отдел продаж машин и отдел запасных частей.
Для машинного оборудования: мы постоянно представляем ведущие китайские предприятия строительной техники и их продукцию на международные рынки, такие как XCMG LIUGONG SANY SHANTUI ZOOMLION SDLG FOTON LOVOL HELI. У нас также есть собственный завод, наш собственный бренд (VIO). Используемая технология - это мировая промышленность. ведущие технологии, но цена очень низкая и очень конкурентоспособная, конечно, качество надежное. Мы предоставляем проектные решения и сервисную поддержку для дорожного строительства, горнодобывающей промышленности, портов, дорожного хозяйства, карьерных работ и бетона, сельского хозяйства, мостов, аэропорта и т. д.
Для запасных частей: у нас есть система запасных частей для заводов по производству строительной техники, и у нас есть деловые отношения примерно с 1000 OEM заводами и дистрибьюторами , которые могут предоставить точные детали и конкурентоспособные цены. Имеем собственный завод по производству деталей шасси (марка VIO) и быстроизнашивающихся деталей для бульдозеров, экскаваторов и погрузчиков.
Надеемся на долгосрочное деловое сотрудничество с вами!
Company Name: Shandong Vio Machinery co.,ltd.
Product/Service: Komatsu Parts , Shantui Parts , Bulldozer Parts , Excavator Parts , Wheel Loader Parts , Undercarriage Parts
Contact Person: Mr. Andrei xue
Tel: 86--13188807641